One day to be enchanted by Cagliari, to stroll through its cobbled historic quarters, admire its Nuragic-age findings, absorb splendid views, dip your toes in the surf and have a close encounter with the pink flamingoes.

Castello district can be easily reached on foot, through the staircase leading from piazza Yenne to via del Cammino Nuovo or through via Manno, one of the main shopping streets of Cagliari, and via Mazzini.
The bastions of Saint Remy and Santa Croce offer not only a breathtaking view, but also the pleasure of having a drink and tasting the local specialities in various bars and restaurants.
The medieval towers of the Elephant and San Pancrazio overlook two different sides of the hill, while piazza Palazzo lets you discover the real heart of Castello, centre of religious, political and administrative power over the centuries: the Cathedral of Santa Maria, the Royal Palace and the Former Town Hall.
The ancient Royal Arsenal is currently a Citadel of Museums including two national museums (the National Archaeological Museum and the Picture Gallery), a municipal museum (Siamese Art Museum "Stefano Cardu"), a regional ethnographic museum (Luigi Cocco Collection) and the Anatomical Waxes Museum Clemente Susini.
The panoramic tree-lined avenue Buon Cammino links Castello district to Stampace district. Walking downhill along viale Sant'Ignazio, you can admire the Roman Amphitheatre and visit the Botanical Garden, then coming back to the starting point.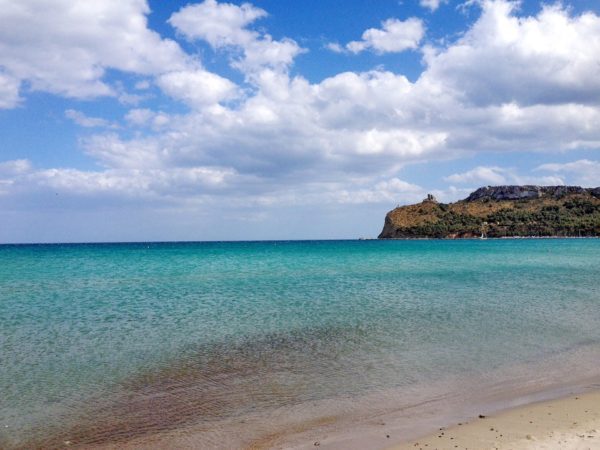 From piazza Matteotti, facing the port area, CTM buses can take you from the city centre to Molentargius-Saline Regional Park, inhabited by the pink flamingoes all year round, and to Poetto beach. For further information about public transport, visit the website www.ctmcagliari.it